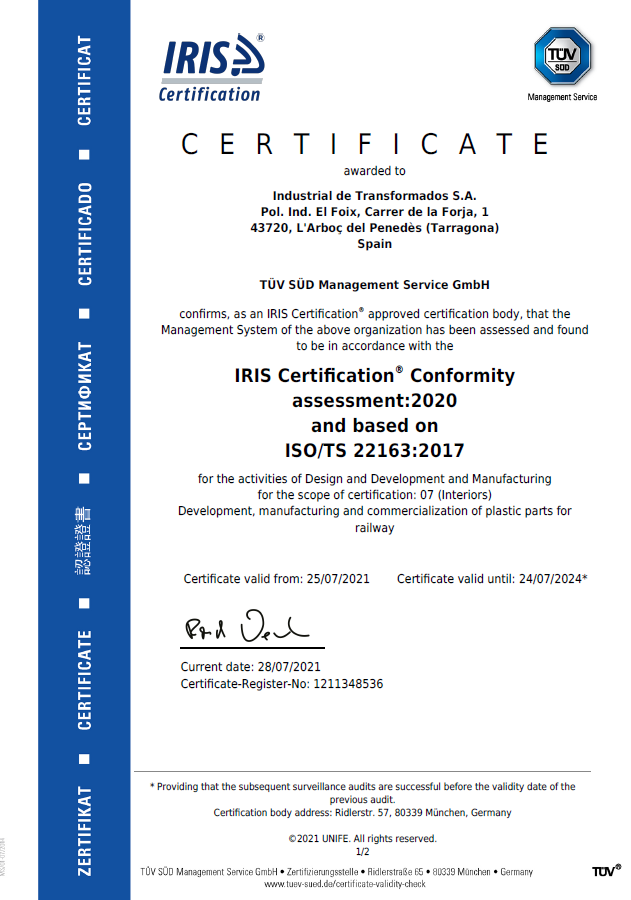 ITSA renews IRIS – ISO/TS 22163:2017 certification
ITSA has passed the renovation of the IRIS Certification, based on the ISO/TS 22163:2017 norm.
IRIS – ISO/TS 22163:2017 is a standard for project management in the Railway Industry which aims to optimize resources, reduce efforts and costs throughout the supply chain.
Attached is the updated certificate, which can also be downloaded from the Quality Area of our web site. Further information is available at the following link.