Painting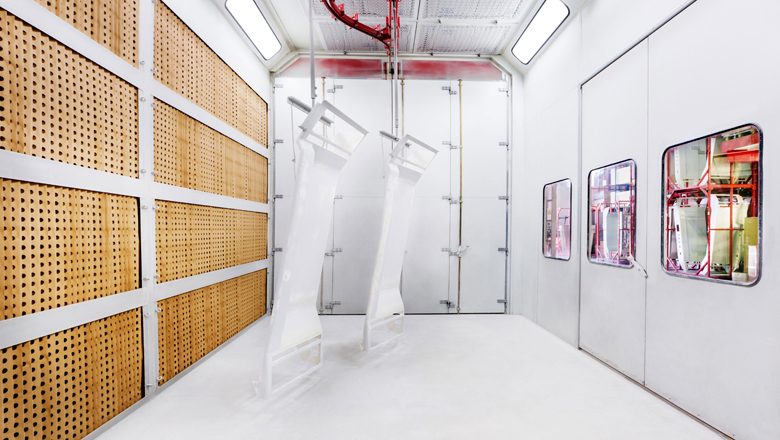 Sanding and machining line
Two fully equipped booths provide us with an area of 60 sqm for the preparation and machining of parts.
Dynamic paint line
Application of different paints and textures (solvent-based and water-based).
Surface treatment of plastics to ensure the adhesion of paints (such as PP or PE).
Static paint line
Cabin and large oven, which allows us to paint parts up to 5m long and 2m high.