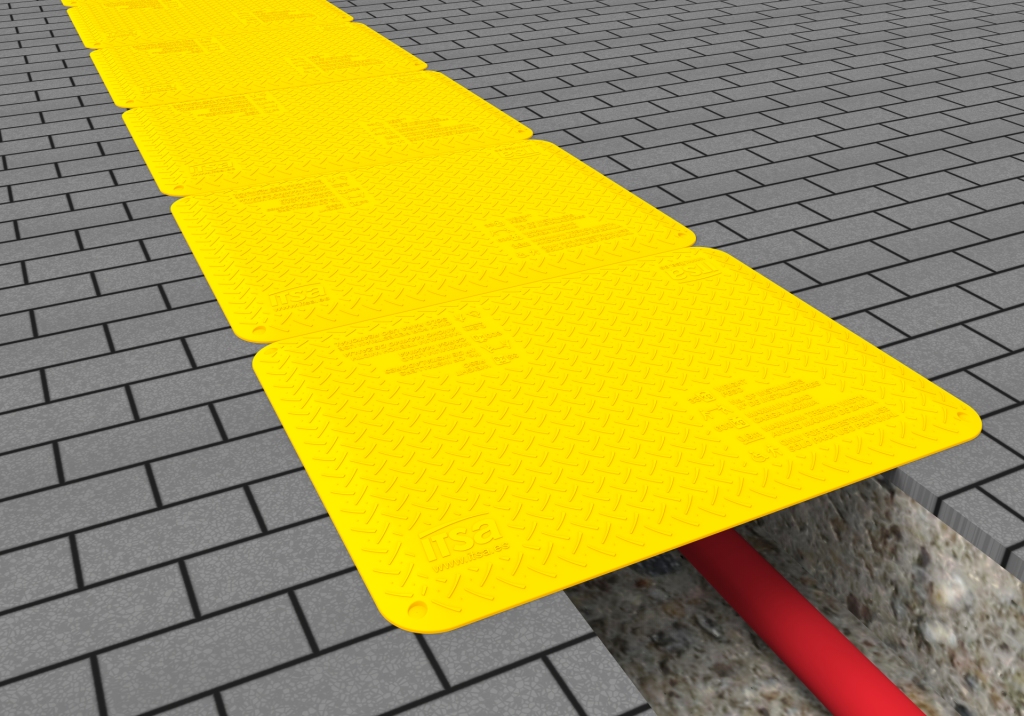 VORA – Pedestrian trench cover plate
ITSA extends the range of Urban Products with the launch of the VORA pedestrian trench cover plate, fully developed and manufactured in ITSA.
Available in two sizes, the installation is performed by 1 operator for the small plate (800x1220x32 mm) and by 2 operators for the large plate (1600x1220x32 mm).
The VORA trench cover plate is molded in a single piece of plastic reinforced with fiberglass and a frame of steel rods for greater resistance to impact. Additionally, the plate features anti-slip surface and rounded edges to prevent trips.
Applications:
• Routine maintenance of services
• Damaged drain covers
• Foundation works
• Cable protection
• Open trenches
• Roadworks