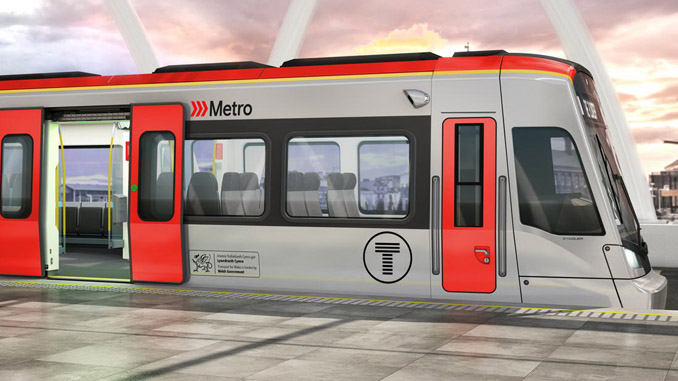 ITSA signs a contract with Stadler for Project Wales & Borders CITYLINK
Transport for Wales Rail Ltd has awarded Stadler a contract for the supply of 36 three-car CITYLINK tram-trains and 35 FLIRT units for Wales & Borders that will come on-stream in late 2022.
ITSA has been appointed to the design, manufacturing, and delivery of window panels for the CITYLINK tram-trains. The 36 CITYLINK tram-trains to operate on the Core Valley Line relying on 25 kV as well as battery power are developed and manufactured by Stadler Valencia, covering both tramway applications and full train regional operations.
With a length of 40 m and capacity for 252 passengers, the vehicles offer spacious, bright, and air-conditioned passenger compartment with 6 multifunctional areas for bicycles or for PRM. The use of batteries on tram-trains and tri-modes FLIRT trains is an innovative and cost-effective way of providing a fully electric, environmentally friendly service north of Cardiff by enabling 'smart electrification' of the infrastructure.
With its emphasis on battery power, the project puts Stadler at the forefront of cutting edge, green technology and ITSA is therefore particularly proud to participate in this project.