Your partner in road signaling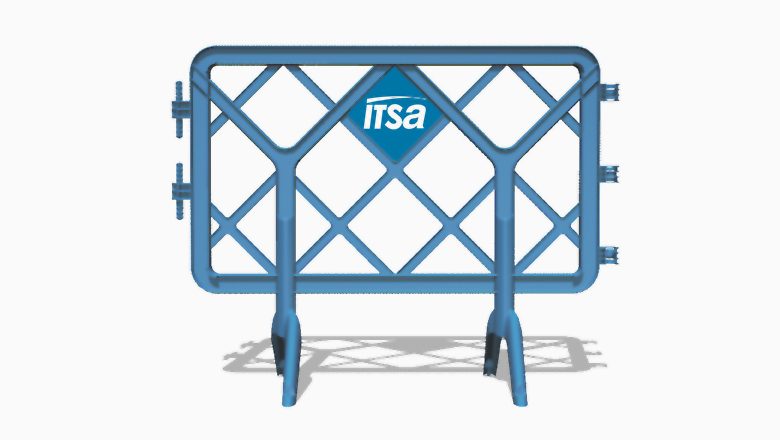 ITSA develops its road signaling area based on its experience in demanding sectors such as the Automotive and Railway industries where the company had developed a long course.
Range evolution:
2007

Launch of the Cargo Barrier: market's first collapsible injection moulded New Jersey barrier

2008

Design and launch of Y Concept barrier

2009

Construmat Fair Barcelona: Presentation of the Cargo and Y Concept barriers

2010

Launch of ITSA Led Flash Lamp

2010

Intertraffic Fair Amsterdam: Presentation of the light signaling product range

2011

Launch of Trench Cover Plates range

2015

E-commerce web site www.urban.itsa.es
---
Products
ITSA Urban Products designs and manufactures specific components for the road signaling sector.
Our products are included in the following categories:
Luminaries
Marking
Rubber
Mirrors
Signs
---
Services
Fully customer oriented, our service means offering a quality product, personalized attention, as well as fast and efficient deliveries:
Product personalisation: 
Screen-printing, labeling, personalization of color in several products
Logistics:
Commitment to 48-hour delivery upon receipt of the order. Possibility of urgent deliveries
Stock:
Permanent stock of top selling products
Quality and after-sales service:
Our products are guaranteed, certified and manufactured in accordance with EU standards
---
Online Catalogue
ITSA developed a fast and flexible online catalogue with all the necessary technical information on our full product range. ITSA is always working to give to its customers the most innovative and modern commercial solutions.
Our web team gives you the best attention and service from your inquiry until the delivery at your place. Check all our new products & services!